FxRxB! (Feed the Radio Back!) is an experimental collaborative piece for radio conceived by André Damião, in which the composer depends on the audience for the continuity of the piece. Asking the participants to record the program with an "open mic" in the environment they are in, using their creativity to the recording techniques, and then send the recording back to radio. Each program will be composed by the mixing and manipulation of recordings submitted by the public. This process is repeated weekly, accumulating these recordings and re-recordings of listeners.This program is part of the installation mobile-radio created by the artists Knut Aufermann and Sarah Washington presented at the 30th Bienal of São Paulo,for more info:http://mobile-radio.net/

FxRxB!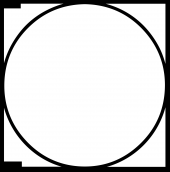 dates and times of the performances:
7th of september
date
1th program
2th program
3th program
14th of september
21th of september
day
friday
friday
friday
GMT time
21h00
21h00
21h00
brazilian time (GMT)
18h00
18h00
18h00
to participate and more information send an e-mail to feedtheradioback@gmail.com with the following info:

NAME:
SHORT BIO:
COUNTRY:
RECORDING TECHNIQUE:
After the recordings and the participation at mobile-radio at the Bienal, a cd of the work will be released, which will include the names and the requested information of all participants.
how to participate:

record the show live broadcasted by http://mobile-radio.net/, or any time from www.soundcloud.com/feedtheradioback with an "open mic" in your own environment using any sound recording technique, and then return it to us using yousendit or upload it to our soundcloud page.